UberToolz WordPress Multi-Poster Desktop V1.1
(Updated: 24th January 2012)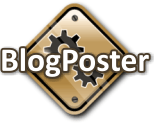 Many of our members use our BlogPoster module to quickly add spun content to their WordPress sites...
This desktop tool is an enhanced version of that module available to PREMIUM MEMBERS ONLY.
It runs from your PC desktop and allows the selection of multiple blogs at the same time, and then posts individually spun versions to each, in either 'live' or 'draft' mode. 'Live' posts will show up immediately on the site/blog (assuming there is no caching mechanism in place) whereas 'Draft' posts will not appear until you log into the WordPress dashboard and publish it as live. This allows you to 'queue up' posts for later publishing if required.
From the users perspective, it operates in much the same way as our web-based version, and requires all WordPress blogs to be setup on our website. When you login to the desktop poster, it authorises your login credentials and downloads all the blogs that you have setup on the site.
Essentially, it provides a desktop-based multi-posting facility to the current BlogPoster module.
The software is provided as a simple ZIP file containing around 10 files. It doesn't need 'installing', just unzipping, and can be copied to any normal drive/directory, including a USB key if required. Double-click on the 'UberToolzDesktop.exe' file in the unzipped directory to start the program.
During the actual posting, the screen cannot update because of the way the software works, so it will seem 'frozen'. However, if you click on the 'Display Posting Log' link BEFORE you start submitting, it will pull up the live posting log in your default browser. You can refresh (F5) this screen whenever you like to view the progress. You can also copy and paste this window into any text editor to keep the submission results.
You will only see the download button if you are a 'Logged In' Premium Member, as it only works with Premium credentials.
Updated 24 Jan 12 :

Version 1.1

We added the ability to harvest the live 'permalink' URL of each WordPress page as it is posted. The 'Posting Log' now contains the full URL where it's available. This is enormously useful; as you now have an instant list to drop into another submission system for building backlinks.